Breast Milk Classifieds
Buy, sell or donate breast milk with our discreet classifieds system in a clean, safe and private way. Want to donate breast milk to a fellow mother? Considering selling or donating to a needy baby? Need natural breastmilk for your growing baby? Do you believe breastfeeding is best? Are you over producing and want to list your liquid gold for sale? Looking to make a few extra bucks while clearing out your freezer? Post a free ad and help babies get Only The Breast.
POST A FEATURED CLASSIFIED AD AND GET UP TO 10 TIMES MORE VIEWS!
POST A FREE BASIC CLASSIFIED AD!
Studies show that unpasteurized milk may have bacteria . IT IS ADVISED THAT ALL MILK MUST BE PASTEURIZED BEFORE USE.
Please see our at home pasteurization tips.
WARNING DO NOT ACCEPT CHECKS, FAKE CASHIER CHECKS & MONEY ORDERS ARE COMMON, and BANKS WILL CASH THEM AND THEN HOLD YOU RESPONSIBLE when the fake is discovered weeks later.
Only The Breast in the News
New Moms Selling Excess Breast Milk for Cash on Internet.
The Doctors Show, Moms Selling Their Breast Milk via OnlyTheBreast.com
America Now, Buying Breast Milk Online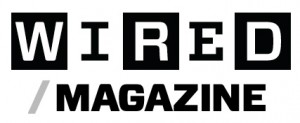 Liquid Gold: The Booming Market for Human Breast Milk
Wired.com May 17th, 2011
By Judy Dutton
It started with a bleary-eyed Google search: "Sell breast milk." Desiree Espinoza had a 2-month-old baby girl but was pumping out enough milk to feed triplets. Ziplock baggies full of the stuff were crammed in her freezer, and unpaid bills crowded her kitchen table. She wasn't sure there was a market for her overflow or whether selling it was even legal. A few clicks later, she found herself on a website called Only the Breast.
The site looks a lot like craigslist, except instead of selling used cars and like-new Ikea furniture, Only the Breast deals in human breast milk. There are hundreds of posts from new mothers eager to turn their surplus into profits. Many kick off with a chirpy headline ("Chubby baby milk machine!"), then follow with a snapshot of their own robust infant and lush descriptions ("rich, creamy breast milk bank!" "fresh and fatty!"), making a primal source of nutrition sound like a New York cheesecake. The posts are additionally categorized to appeal to a variety of milk bank seekers, based on a baby's age (from 0 to 12 months), say, or special dietary restrictions (dairy- and gluten-free). There's also a sort of "anything goes" section for women willing to sell to men. Some ship coolers of frozen milk packed in dry ice. Others deal locally, meeting in cafés to exchange cash for commodity. The asking price on Only the Breast runs $1 to $2.50 an ounce. (A 6-month-old baby consumes about 30 ounces a day.)
Read Full article